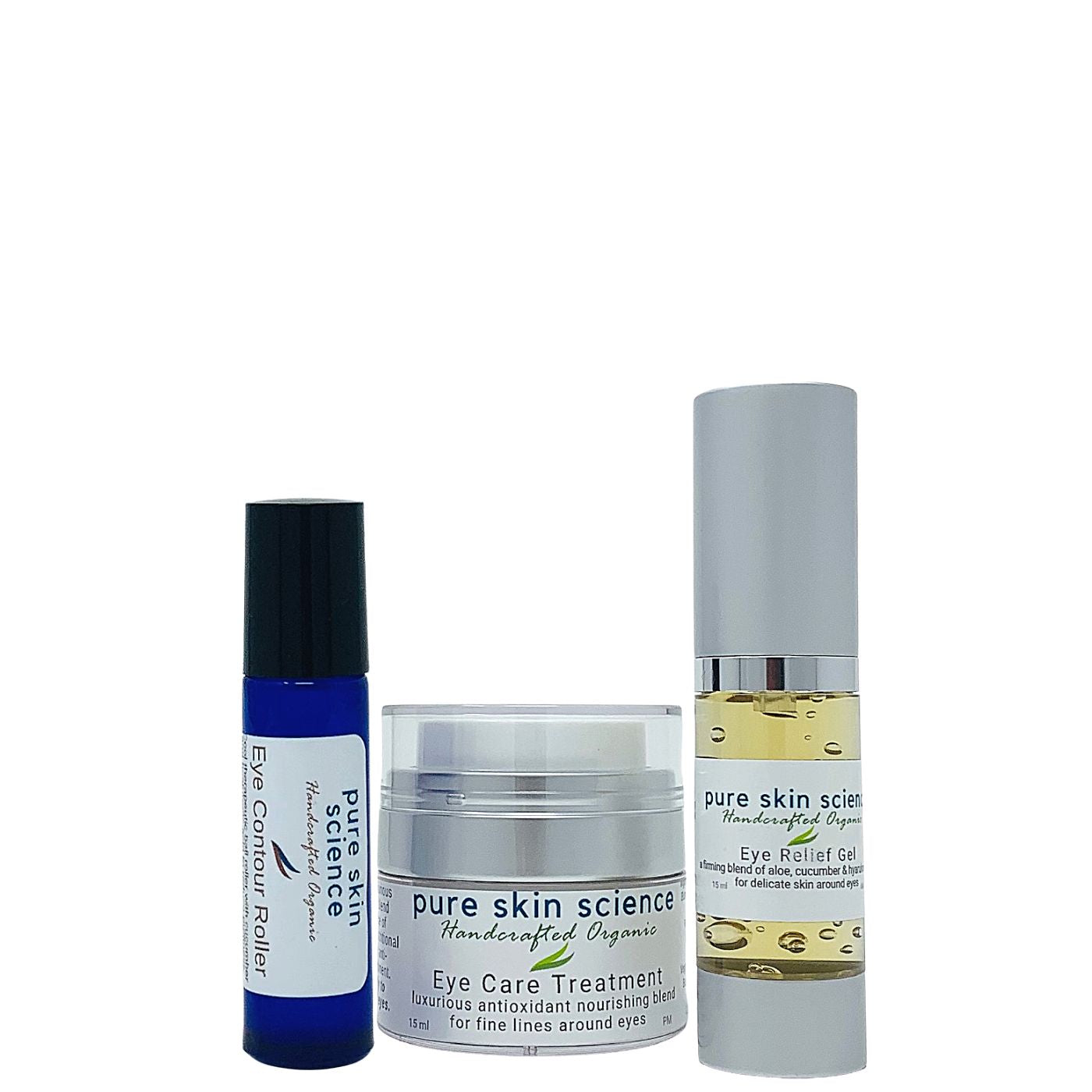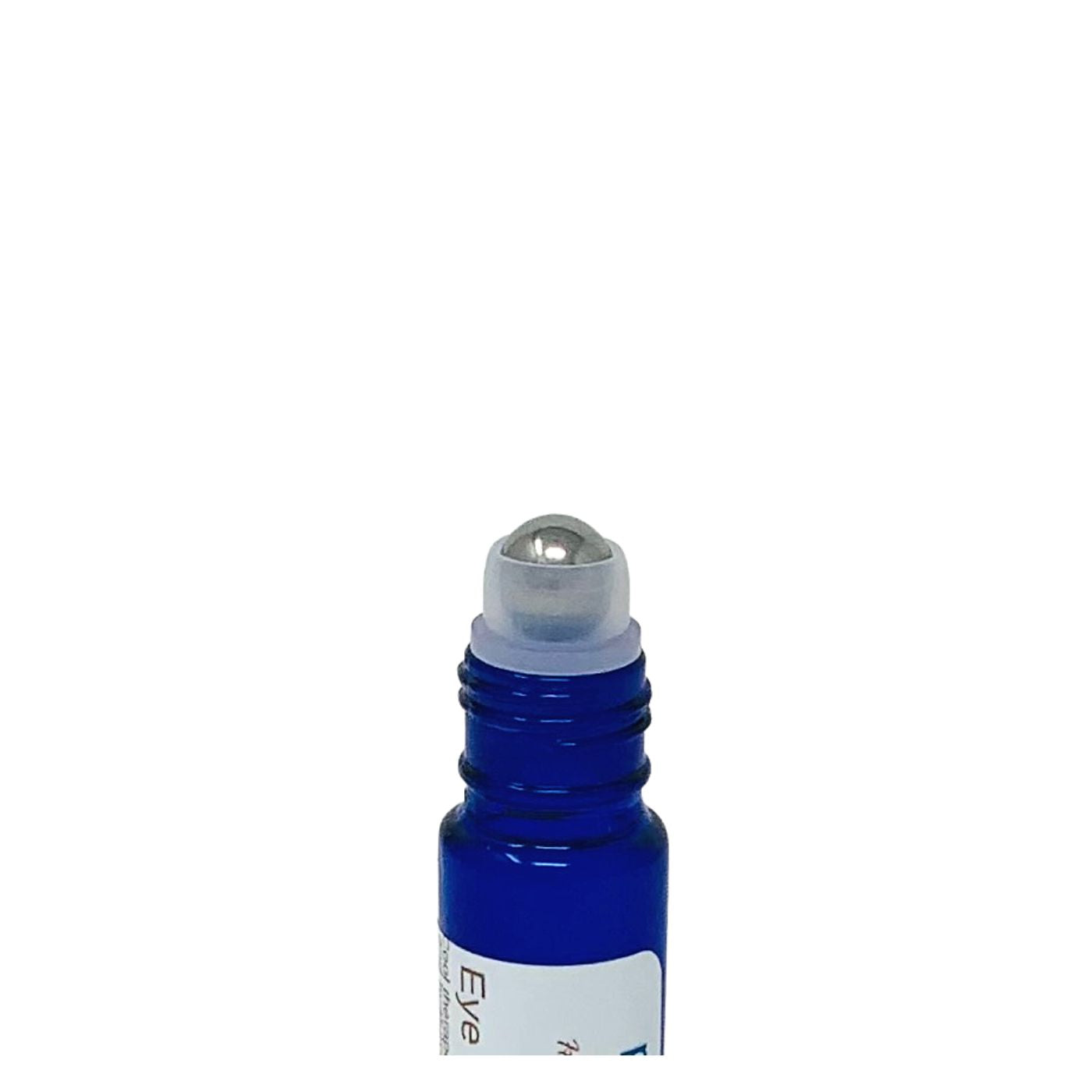 Organic Vegan Eye Care Bundle with Hyaluronic Acid, Peptides and Botanicals Set of 3
Sale price

$149.00
Regular price

$149.00
(/)
Everything you need for bright, beautiful, wrinkle free eyes in a convenient kit:

1. Eye Contour Roller:
Refresh and revive the delicate skin around your eyes with this cool, therapeutic ball roller!
Reduce puffiness, dark circles, and wrinkles with the infusion of soothing cucumber extract combined with intensely hydrating and tightening hyaluronic acid.
Shake upside down to wet the ball and roll around your eyes gently. 
2. Eye Care Treatment:
Pamper your eyes with our evening Eye Care Treatment!
Enriched with powerful antioxidants, this cooling cream reduces wrinkles, stimulates collagen production, and seals in hydrating and skin-tightening low molecular weight hyaluronic acid when applied after our Eye Contour Roller.
A small amount and a light touch is all you need! 
 3. Eye Relief Gel:
Reviving eye treatment gel designed for morning use to wake up puffy, tired eyes.
Easily applies under makeup without compromising hold or smudging.
Blended with hexapeptide 8, a peptdide that helps reduce expression lines, similar to botox, hyaluronic acid, plus natural vitamin C from Kiwi & botanical extracts of cucumber, wild cherry and green tea, to nourish, brighten, lift & tighten the delicate eye area.
Perfect for inflamed, itchy, droopy, dark & exhausted skin.
Gently apply a small amount after Eye Contour Roller in the AM.
Eye Roller Ingredients: Aqua, Cucumis Sativa, Low Molecular Weight Sodium Hyaluronate, Leucidal Peptides.

Eye Care Treatment Ingredients: Aqua, Cocoa Butter, Mango Butter, Arnica oil, MSM, Natural Emulsifying Wax, Safflower Oil, Vegetable Stearic Acid, Silver Dihydrogen Cirate, Matricaria Chamomilla, Boswella.
Eye Relief Gel Ingredients: Prunus Serotina, Cucumis Sativus, Camellian Sinensis, Kiwi Extract, Vegetable Glycerin, Leucidal Peptides, Hyaluronic Acid, Snap 8 & Acetyl Hexapeptide 8.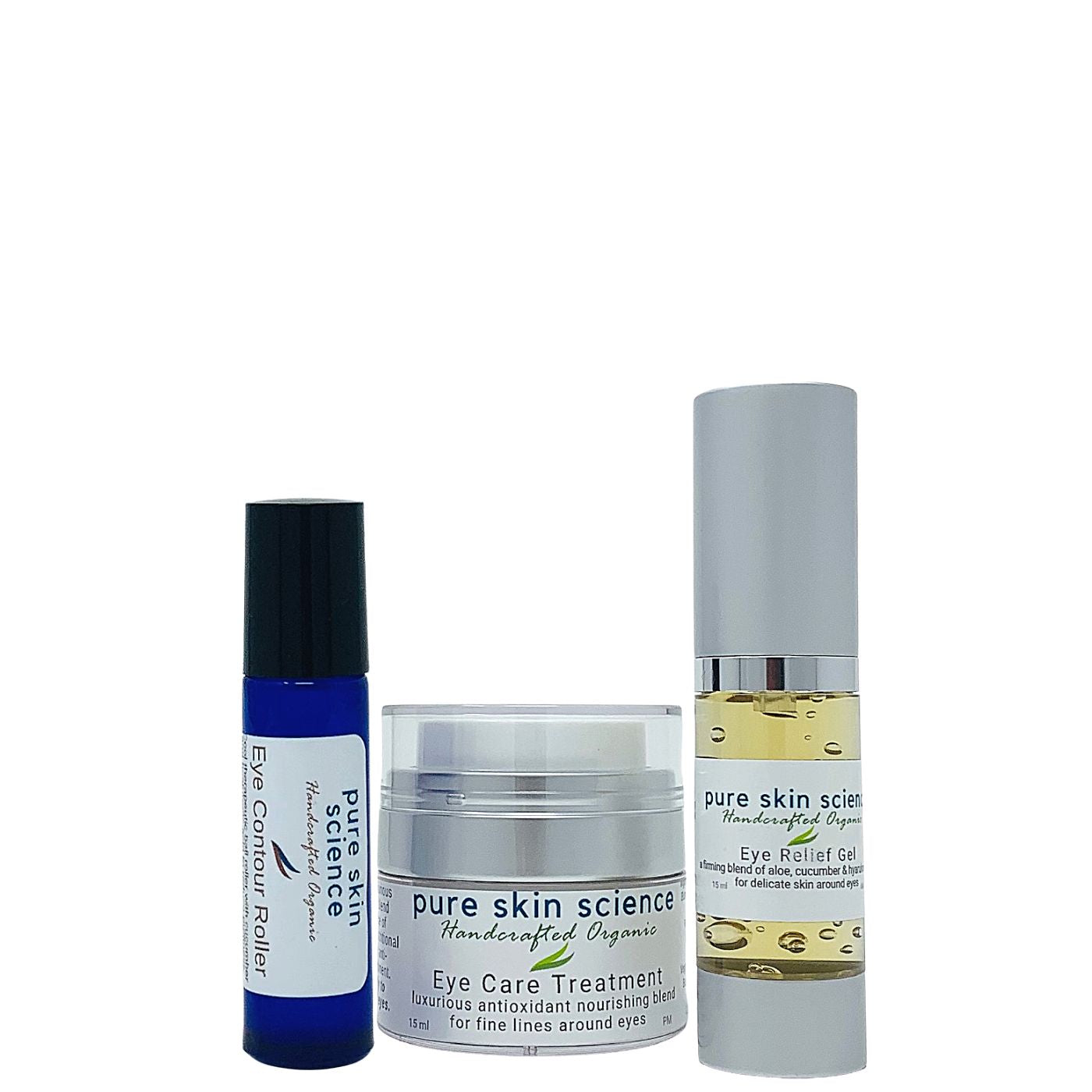 Organic Vegan Eye Care Bundle with Hyaluronic Acid, Peptides and Botanicals Set of 3
Sale price

$149.00
Regular price

$149.00
Choose options